Connect with residents no matter where they are, in one central, easy to use application. It's so intuitive to use, your staff will be up and running as soon as they pick up the tablet.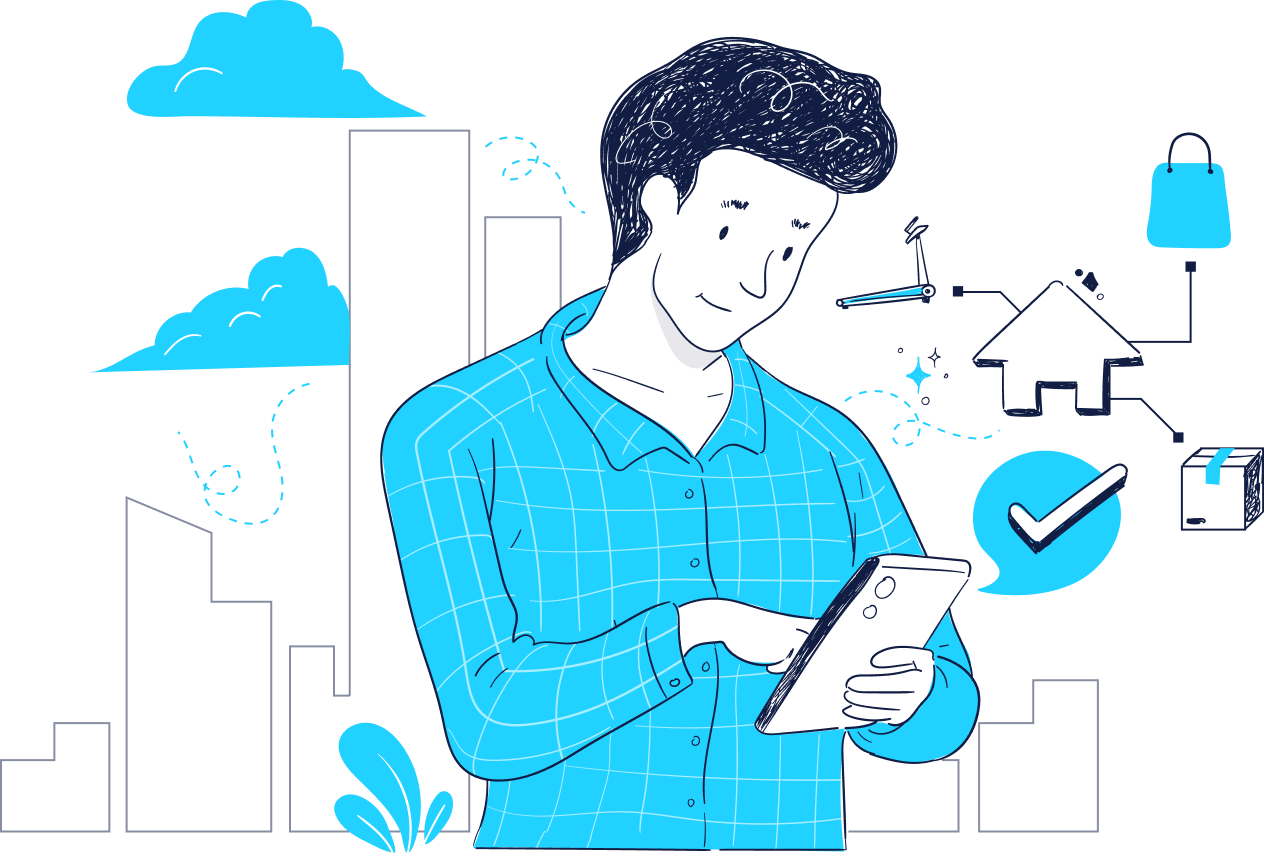 Residents love Apt Buzz because they can be on the couch, out in the city, or away on vacation and still be in touch with what's going on.
Allowing Residents to simply text the doormen has saved countless trips to the lobby to check on packages, dry cleaning or maintenance issues. With Apt Buzz, the doorman is just a text away.
---
How Apt Buzz works
Sending a message to a Resident using Apt Buzz is as simple as 1, 2, 3.
Step 1
Tap the apartment you want to send a message to.
Our grid makes finding an apartment quick and easy.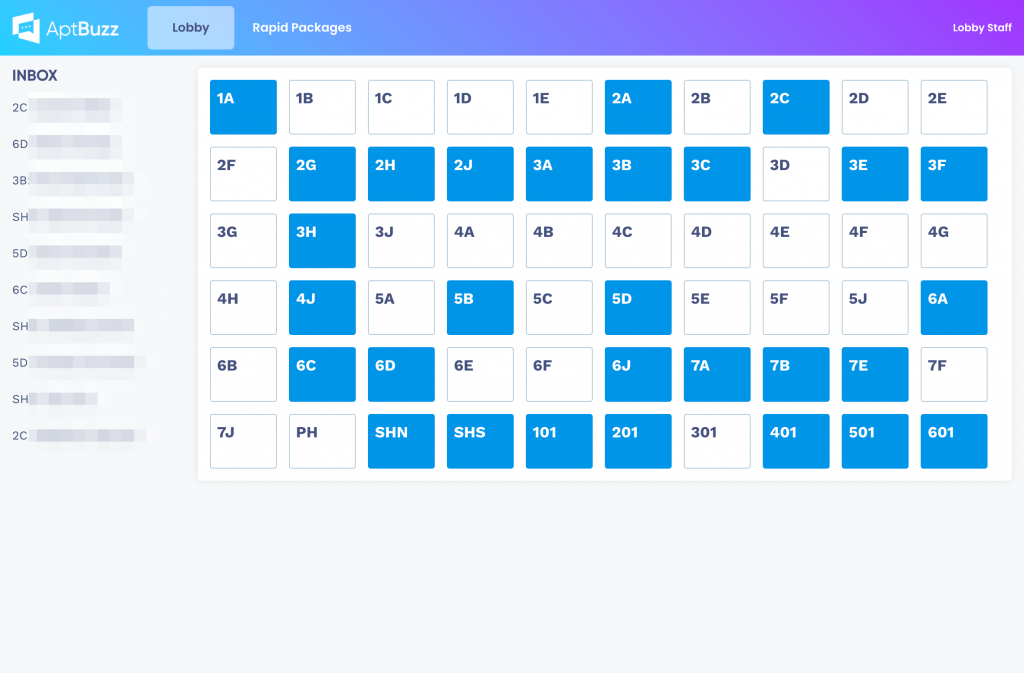 Step 2
Pick a message category from the Quick Selects.
A message will be randomly selected from a range of approved messages in that category, so Residents feel a more personal connection, rather than receiving the same single templated message over and over again.
Or, write any message you choose.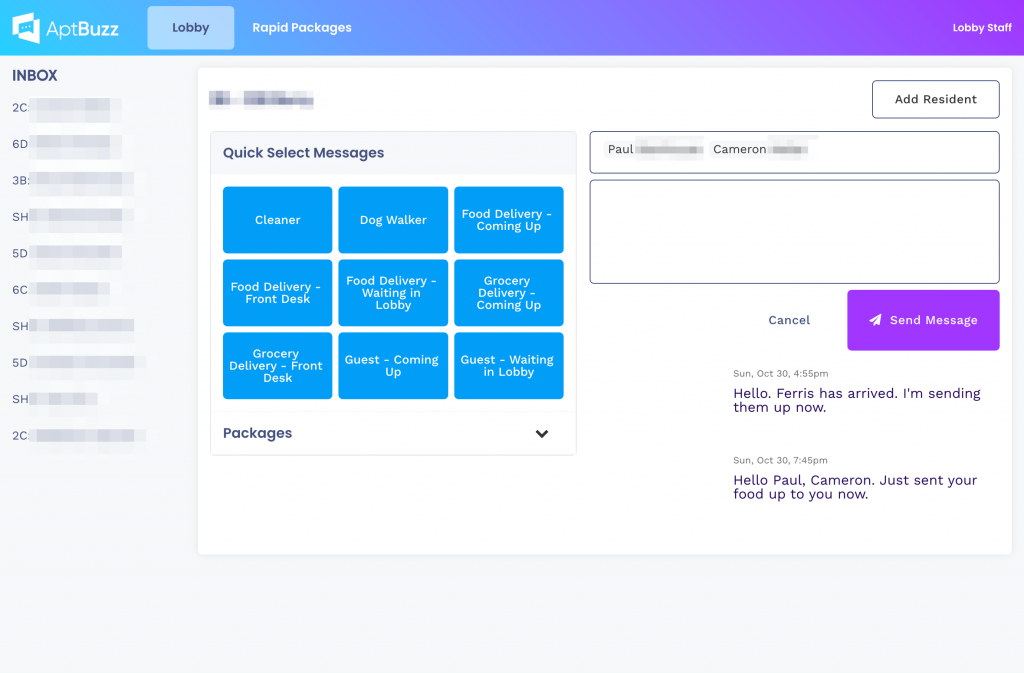 Step 3
Tap Send.
The message will be instantly delivered by SMS to all the residents in the apartment.
To make the message feel personalized, any messages with the magic phrase ~Resident~ will automatically change to the first name of the resident.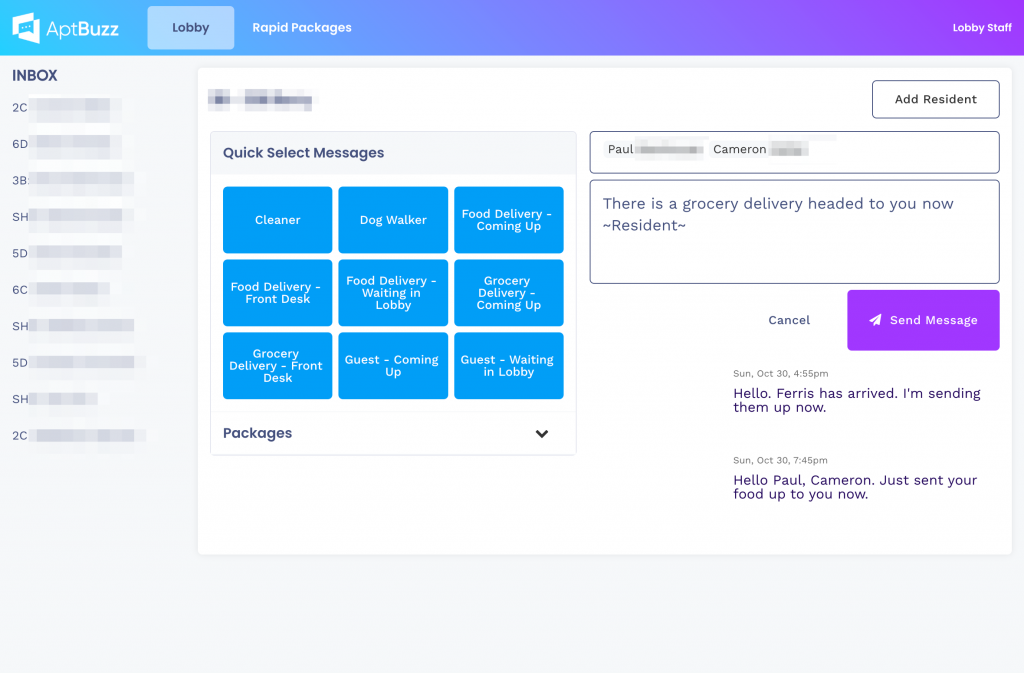 Residents can even reply to messages. When they do, a new message indicator will appear in the inbox, and the app will play a sound.
Why use Apt Buzz?
Audit History: You've got a full list of everything that's been sent to a resident.
Security: Phone numbers of residents are hidden from staff.
Attention: There's no app to download, or no fear the resident has notifications turned off. Your messages end up right alongside messages from their friends and family.